Join over 100 hours of live streaming online yoga teacher training. You can learn at your own pace with recorded courses on YogaFX Teacher Training Online! At last, do live stream yoga teaching practice with your virtual classmates to become a confident Yoga Teacher!
Our Yoga Teacher Training Online Courses is 100% Yoga Alliance Certified.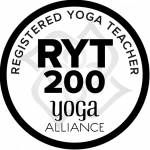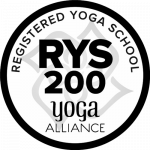 Discover OUR ONLINE YOGA TEACHER TRAINING COURSE RYT 200 hours!
YogaFX providing you with the best-value-for-money of yoga teacher training that your investment can buy.
There has never been a better time to put your future in your hands. In other words, master this new yoga teaching skill set that will be forever in demand.
Yoga teacher training is an excellent opportunity to learn fun and a life-transforming new skill. Above all, your new status can free up your lifestyle enough to live a truly fulfilling life.
YogaFX is one of the very few Certified online courses. Also providing our Yoga Students with official Yoga Alliance Certification!
Receive a Yoga Alliance Certificate 200 Hours.
100hrs of Online Yoga Classes.
Watch Yoga Teacher Training video modules while in your free time.
Flex schedule with extended time from Yoga Alliance.
Practice traditional Hatha and Vinyasa Yoga.
Online Tuition is applicable as a credit towards courses in Bali.
Practice teaching with classmates in a 1:1 inclusive virtual setting.
Enroll today and gain access to workshops.
AMAZING DEAL! LIMITED TIME OFFER
The sale price is now starting at $2499 $1999!
EARN A 200 RYT CERTIFICATE

ONLINE YOGA TEACHER TRAINING
YogaFX Online Bikram Yoga Teacher Training courses can be completed as following: scheduled for 20-30 days, keep your schedule flexible. Also watch our HD video modules recordings in your free time, when convenient, and learn at your own pace.
Register Your Interest Today and Guarantee Your Price for 1 Year!
Register today before Yoga Alliance
alters the extended provisions for eligible registration!
*LIMITED Spots Available AT CURRENT PRICING
Offer Expires 7 February 2021*
Enroll Today!
YOGA ALLIANCE CERTIFICATION
FLEXIBLE ONLINE SCHEDULE
RECEIVE CREDIT FOR OUR ON-LOCATION TTC
GLOBAL YOGA COMMUNITY
TESTIMONIALS AND REVIEWS
WHAT DO THEY HAVE TO SAY?
TRUSTED BY THOUSANDS OF STUDENTS ALL-ACROSS THE WORLD! ?
BOOK NOW and start your Yoga Teacher Online Training to become a confident RYT certified yoga instructor. For that purpose, learn traditional Hatha and vinyasa yoga, meditation, pranayama, philosophy, anatomy, and methodology.
As shown above, we are a few online schools offering fully accredited yoga alliance certification with a 100% online curriculum. Including over 100 hours of live streaming classes via Zoom. Furthermore, watch the post video recordings in your free time and work at your own pace. You can also do live stream teaching practice with your virtual classmates to become a confident instructor.
Tuition Cash Credit:
Use the purchase of your Online Course as a cash credit to join the live Yoga Teacher Training in Bali. Meet with other YogaFX students from all over the world.
***This is a Limited Time Offer EXPIRES 7TH Feb 2021***
Enroll before the end of the month and get 100% Yoga Teacher certified ONLINE. Yoga Alliance options and permission last.
SCHEDULE
You can complete the course as follows in 20-30 days via live stream Zoom classes. Or watch the post video recordings in your free time and work at your own pace. Basically, the schedule is flexible and subject to change.
OUR YOGA TEACHER TRAINING ONLINE WEEKLY SCHEDULE
BALI TIME
10:00: Meditation & pranayama
11:00: Hatha, vinyasa, yin
12:30: Break
14:00: Philosophy, anatomy, workshop
15:00: Analytics & methodology
16:00: Teaching practice & exams
17:00: Break
20:00: Self-practice & study
21:00: Hatha, vinyasa, yin
DATES
You can start the course at any time with video modules, self-practice, readings, and writings. Meanwhile, the dates below are just for the live stream.
September: Fully Booked On-Line
October: Fully Booked On-line
November: Fully Booked On-Line
December: Available
January: Available
February Live Event Bali – Enquire Now
March: Available
April: Limited Available
May: Available
COURSE DETAILS
1)  Contact Hours: 100-150 hours
You will have over 100 hours of live stream classes via zoom with the other students and the instructor. To explain asana practice, workshops, and lectures on philosophy, anatomy, teaching methodology, and teaching practice. These classes are recorded so that you can watch them later as well.
2)  Non-Contact Hours: 100-150 hours
You will teach other classmates via live stream with Zoom. Also, record your self-practice, watch pre-recorded video modules, post live stream classes, design original courses. Then read assigned texts, write essays, and take quizzes.
3)  Core Content
YogaFX strictly adheres to Yoga Alliance standards regarding 1) Techniques, Training, Practice 2) Anatomy & Physiology 3) Yoga Humanities 4) Professional Essentials.
YOGA TEACHER TRAINING ONLINE CONTENT
Techniques, Training, Practice
Daily practice of Hatha and vinyasa yoga featuring sun salutations, traditional core poses, meditation, and pranayama. Also, we have daily analytics where there will be a detailed examination for correct form and alignment. However, workshops will include prenatal, injuries, adjustments, sequencing, more detailed meditation, and pranayama.
Anatomy & Physiology
For example Biomechanics of movement, principles of compression, and proportion plus working with different body types. For Instance Respiratory, muscular, and skeletal.
Yoga Humanities
History, philosophy, ethics, and classical texts include Patanjali's Yoga Sutras. Also the Hatha Yoga Pradipika, and the Bhagavad Gita. This class also consists of 8 limbs, Yamas, Niyamas, Gunas, doshas, kleshas, and more.
Professional Essentials
This course includes teaching methodology, class setup, professional development, and teaching practice. After all, You will record yourself teaching 3-5 whole classes, planned in sufficient detail, and reviewed by an instructor. You must also pass a verbal test summarising the course's key points. To ensure you have completed the lessons and comprehend the material. It's not hard, don't worry. We will help you through it.
Certificate
Certainly, upon completing this course, you will receive a Yoga Alliance Certificate. Above all, you eligible to Registered as a Yoga Teacher with Yoga Alliance as an official member.
ENROLL IN COURSE

If you're a passionate and enthusiastic Yoga student, not happy with your 9-to-5 job. And if your yoga practice provides you with a great place to de-stress and cut out the noise, then this next step will be easy.
The health and wellness markets are booming and you can already see the extraordinary growth of the yoga market. Maybe you feel that you need a change? Great, don't we all.
Perhaps you are ready to take the next step in becoming certified in teaching Bikram Ashtanga, Vinyasa, Hatha. YogaFX Teacher Training Courses in Bali have transformed passionate Yoga Students.
You are highly qualified, successful teachers in Bikram Ashtanga Vinyasa Hatha yoga, but your success is not guaranteed. There are so many Yoga Teacher Training in Bali that are more interested in money than your success. Sorry, but true.