YogaFX Provide You With Real Life Practical Teaching Experience
Save time and money with our Hybrid Course, completing Pre-Course Preparation online before the 15-Days Yoga Teacher Training in Bali.
Bikram Yoga is a rigorous and systematic form of yoga practice conducted in a heated room, consisting of a series of 26 postures and 2 breathing exercises.
Students will have the incredible opportunity to learn from a highly experienced Bikram Hot Yoga Master, with over 7000+ hours of teaching experience.
Take advantage of this amazing opportunity to kickstart your new career as an International Certified Bikram Hot 26 and 2 Yoga Teacher!
Watch The Video Below And Secure Your Spot Today!
"Just imagine If You Loved Your Job, Enjoyed A Flexible Schedule, and Had The Freedom To Travel. Helped People Transform Their Lives through Your Yoga Teaching."
Highly Recommended by Yoga Professionals
Being Approved by Yoga Alliance is a huge benefit for anyone who wants to build a career as a yoga teacher.
With the Bikram Yoga Teacher Training, you can be confident that your certification is recognized globally and that your knowledge and skills meet industry standards.
This means you can expand your teaching opportunities and income potential. Plus, the credibility and trust you'll earn from having a Yoga Alliance certification can help you stand out and attract more students.
Overall, it's a valuable investment in your future as a successful yoga teacher.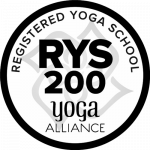 Registered Yoga School 200 Hours
Yoga teacher Training programs that meet the standards set by Yoga Alliance.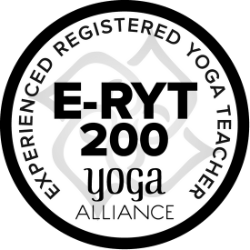 Experienced Registered Teacher
The minimum requirements for teaching yoga and is recognised internationally.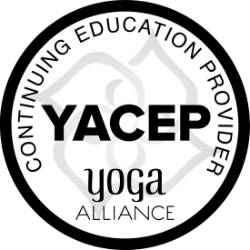 Yoga Alliance Continuing Education Provider
Experienced yoga teachers who offer continuing education courses to other yoga teachers.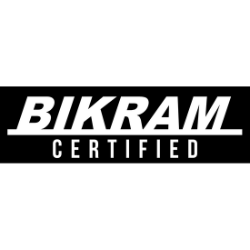 Bikram Certified
Proficient in teaching the specific sequence of 26 postures and 2 breathing exercises.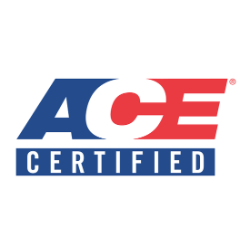 American Council on Exercise
Highest quality fitness certification available in the industry.
Receive Exclusive YogaFX Pre-Course Preparation Upon Your Enrollment
Once the Online Pre-Course Preparation has been completed you will be fully prepared, confident, and excited to join us in Bali for 14 nights and 15 days of very dynamic, interactive, enjoyable Bikram Hot Yoga Teacher Training Practical Experience.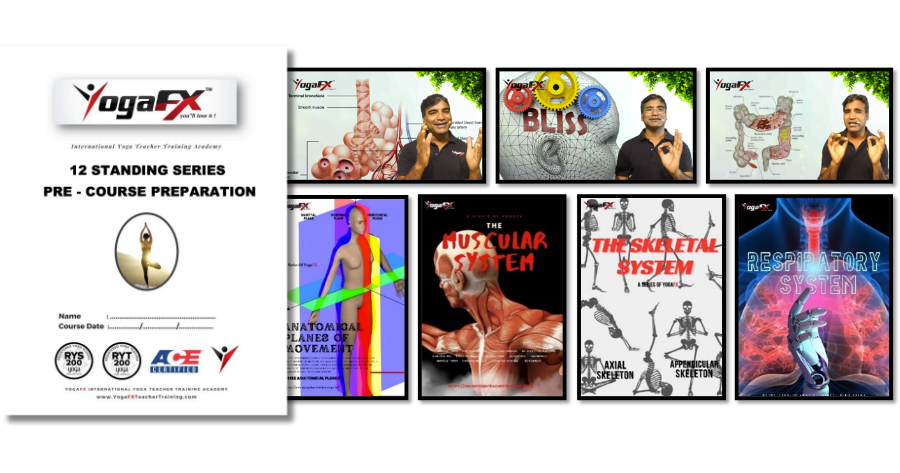 The Full Standing Series and Complete Dialogue
Full Standing Series Workbook from Head to Toe to assist you with your dialogue preparation, confidence building, and memory techniques.
4 Premium Online Yoga Lectures
Series consisting of over 50+ World Class Yoga Teacher Training Lectures. These lectures also include Yoga Anatomy, 8 Limbs of Yoga, Yoga Philosophy, plus many many more.
Our 2 Weeks Bikram Yoga Training Will Be Intensive, Exciting, and Dynamic.
This is a Real Game Changer for you, as you will reduce the amount of time that you need to be away from your job, family, and loved ones.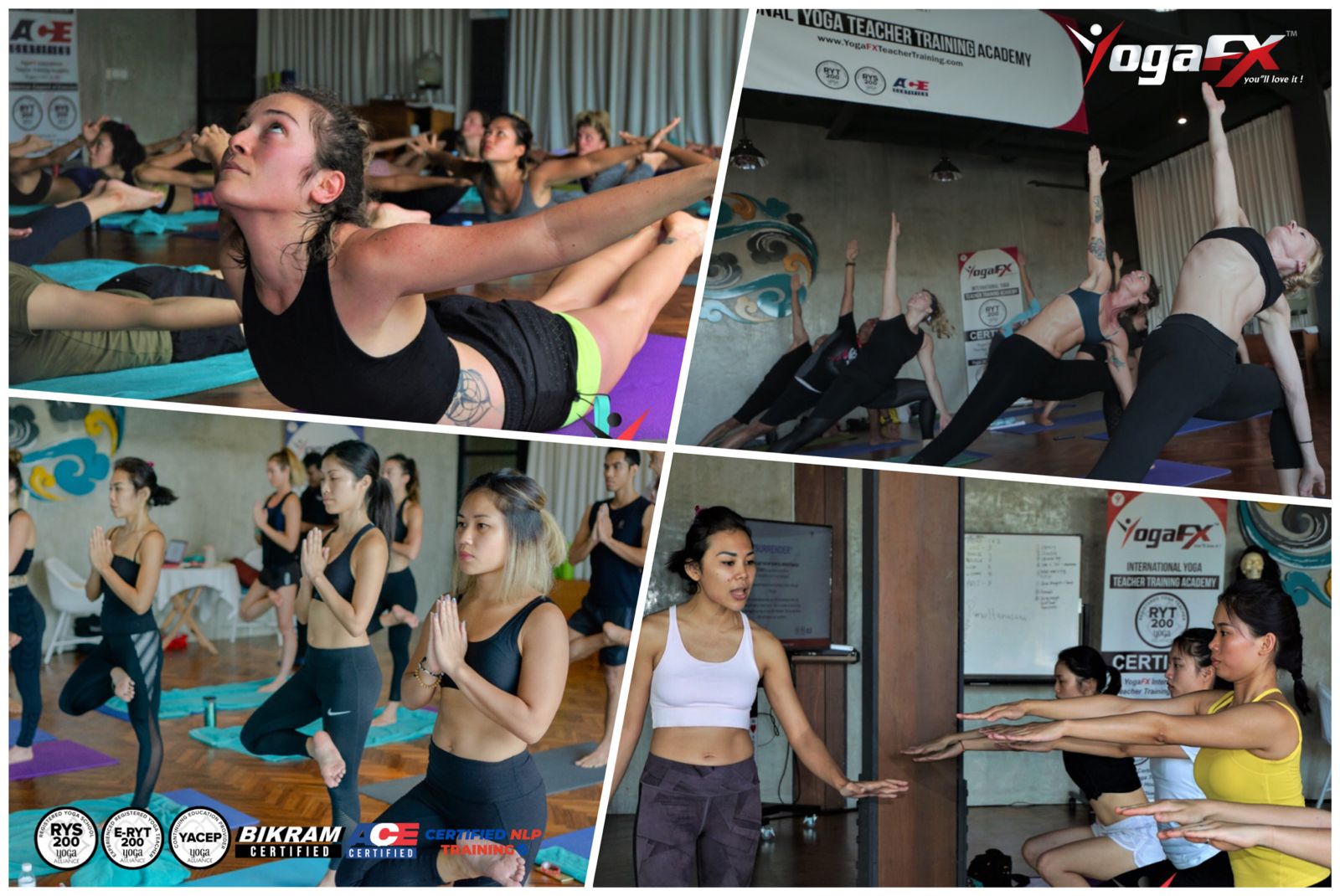 Teaching Real Yoga Students
Two Yoga Classes every day with real yoga students. At the same time getting detailed knowledge of yoga class set up. Such as:
Bikram Pranayama
Bikram Opening series
Bikram Standing series
Bikram Spine Strengthening
Floor series and closing sequence.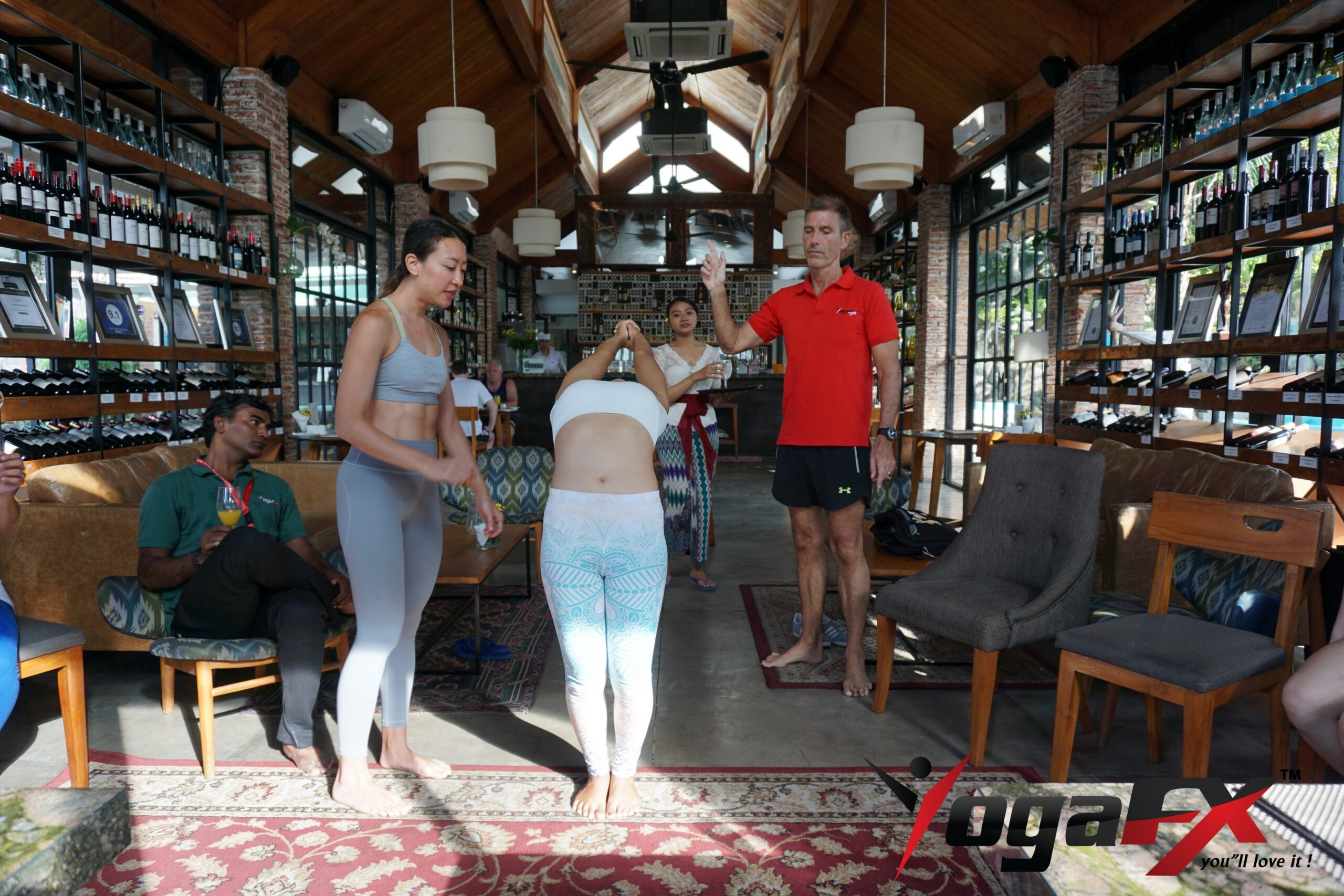 Comprehensive Yoga Lecture
Extensive Yoga Posture Clinics include the detailed methodology of Anatomy Physiology and Posture Alignment of the Worlds-Most-Popular Yoga sequences.
Posture Clinics are real opportunities for you to TEACH YOUR FIRST CLASS with a room full of students. What a great opportunity to break the ice!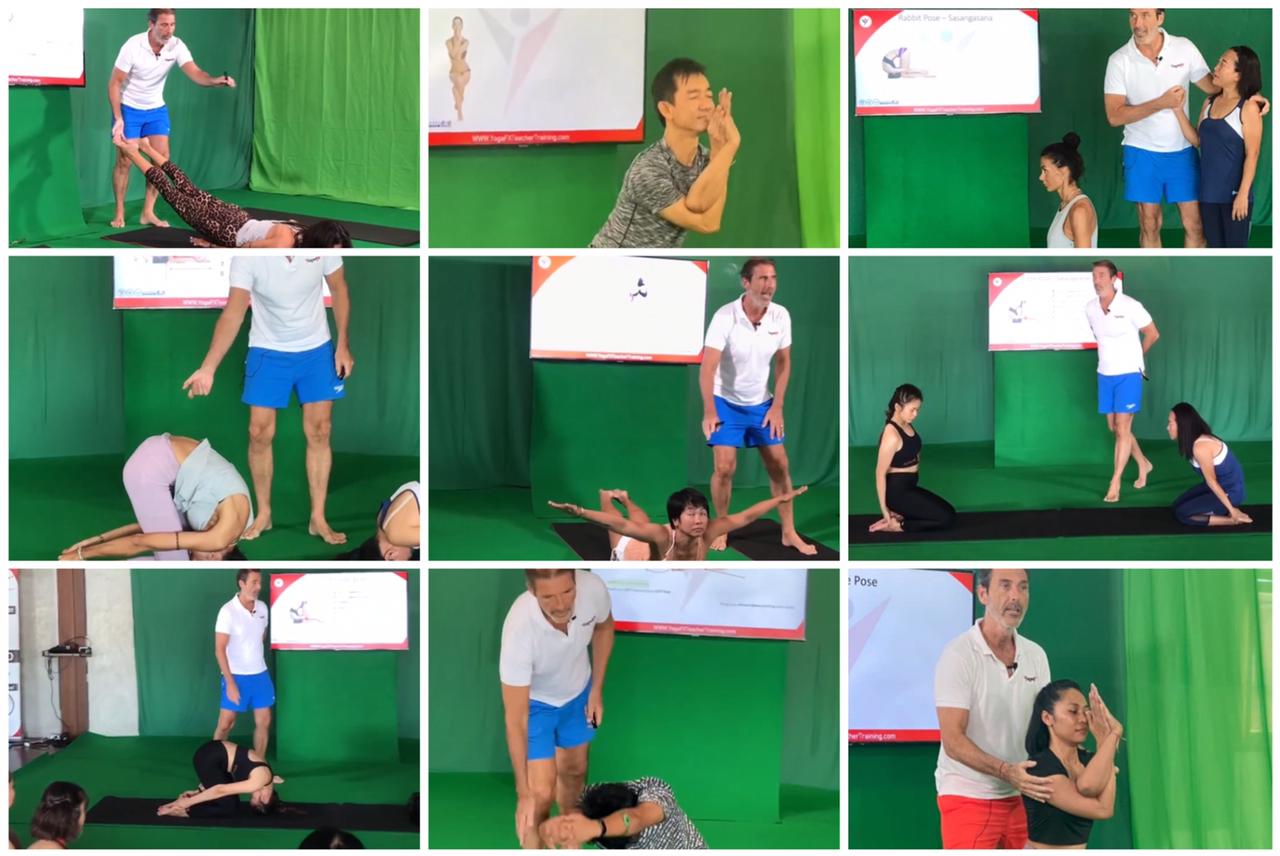 Complete Dialogue Sequence
Comprehensive Yoga Class Teaching Dialogue Keywords; knowing what to say, when to say it, how to say it.
Also, you will know how to enter the posture, demonstrate and exit the posture in a safe controlled methodical. It's important knowledge for your yoga teaching career.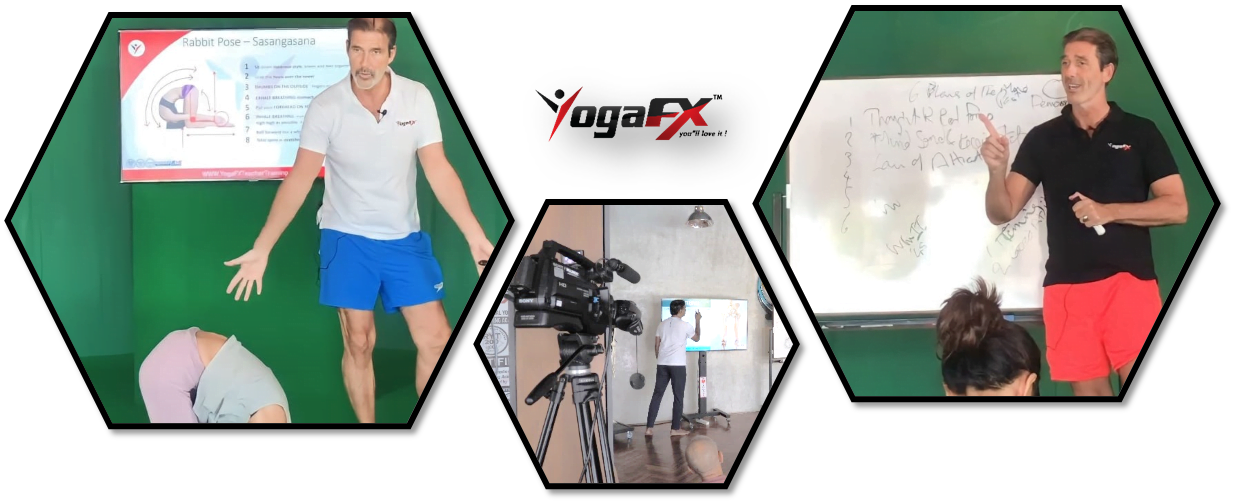 Extensive Yoga Posture Clinic
Upon your Practical Teaching in Bali for just 15 Days you will then complete the Bikram Yoga Teacher Training Posture Clinics.
This will provide you with Real Life Practical Teaching Experience.
During your Bikram Hot Yoga Teacher Training course, a lot of your time is spent in practice teaching.
This means Bikram Hot Yoga Posture Clinics, working in small groups, assisting, and teaching the entire group through classes.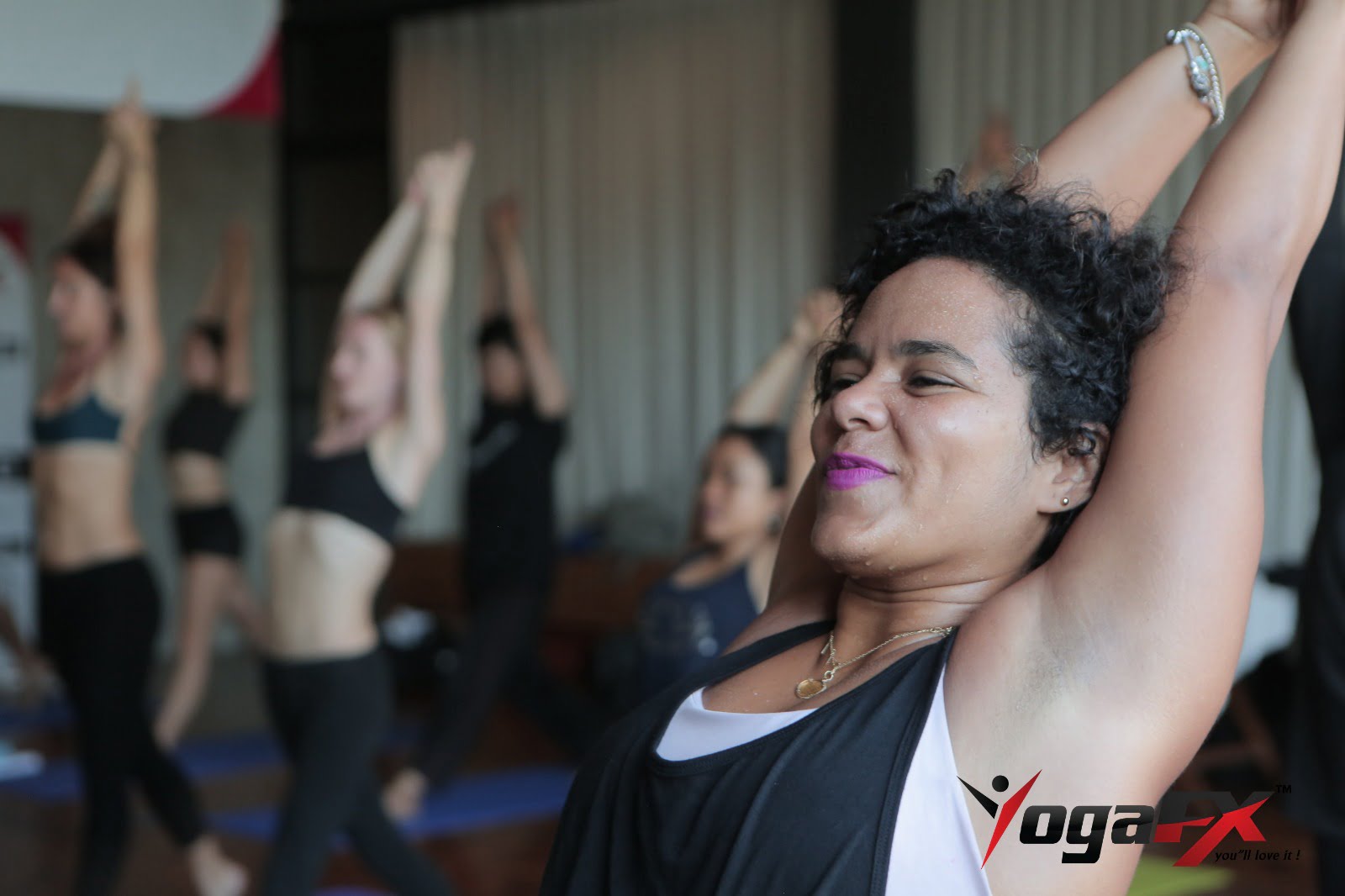 Bikram Yoga Posture Clinics & Exercises Includes: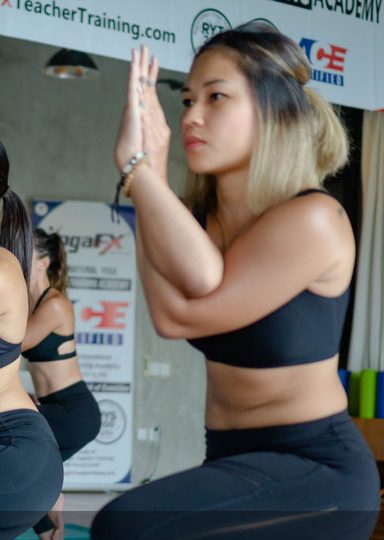 Sequencing
First-timers
Class set up
Late arrivals
Demonstrations
Anatomy & physiology
Teaching methodology
Body language-only teaching
Verbal dialogue only teaching
Pose names (English & Sanskrit)
Room management/time management
Verbal instruction & pose queuing dialogue
Physical actions queues/vocabulary of yoga movement
Teach 45, 60, 75, 90-minute classes with ease and flexibility.
Bikram Yoga Teacher Training Graduation
Is where you will receive not ONE but THREE
Internationally Accredited Yoga Teaching Certificates
A Sneak peek behind the scenes at our YogaFX Fantastic Graduation Day in 30 sec video.
Bikram Yoga Teacher Training Course Inclusions
YogaFX RYT 200 Hours Main Event Has Limited Student Numbers. Don't leave it until the last minute ✅ 
YogaFX Lifetime Yoga Manual E-Book
This exceptional, comprehensive 250-page manual carefully crafted to include. Topics in our YogaFX Lifetime Yoga Manual includes:
The importance of yoga
External, internal yoga
Obstacles of yoga sadhana
The divine power of the mudras
Seven chakra energy centers
Acupressure and much much more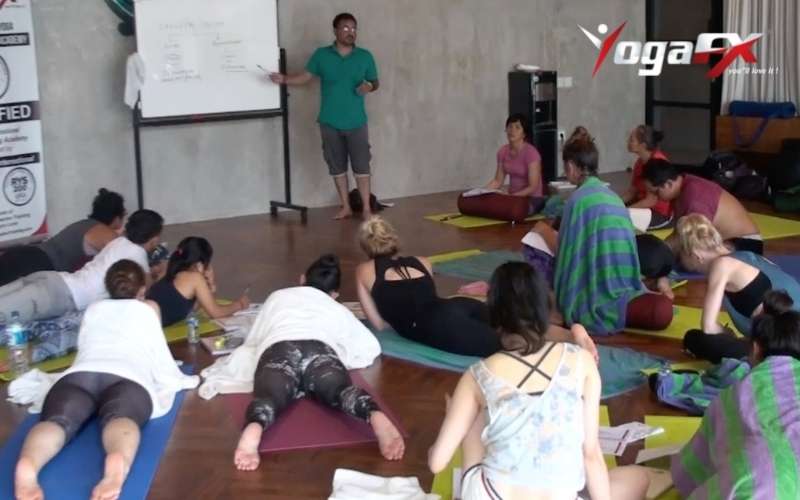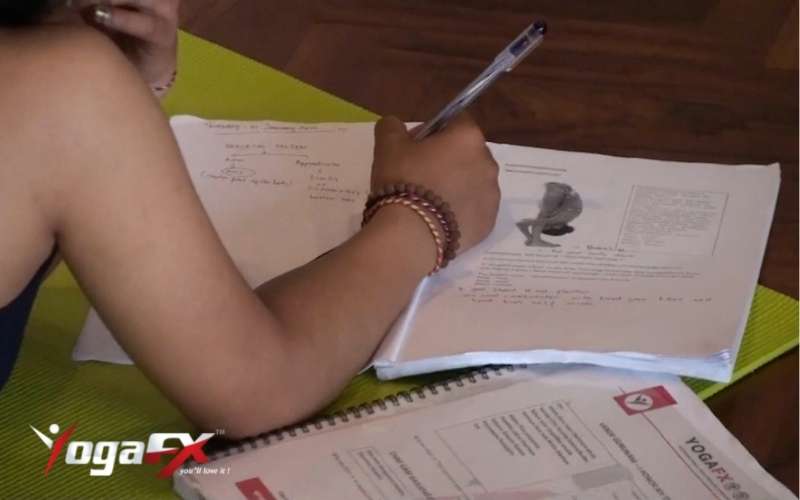 YogaFX Teacher Training Posture Clinic Workbook.
This workbook is one of the two yoga course companions that you will put in your bag and take everywhere with you during your stay.
This YogaFX at-a-glance quick reference guide is for taking to your class and posture clinics. It will help and detail alignments, adjustments, and posture benefits.
YogaFX 26 and 2 Bikram Yoga Keyword Dialogue
The second of your constant yoga course companions is YogaFX Yoga Class Keyword Dialogue, which includes the 20 most important yoga teaching keywords. It will always be on hand to offer yoga class dialogue keywords just when you need them.
This YogaFX Yoga Class Keyword Dialogue guide offers complete, comprehensive, and detailed posture dialogue for a 45-minute, 60-minute, and up to a 90-minute yoga class.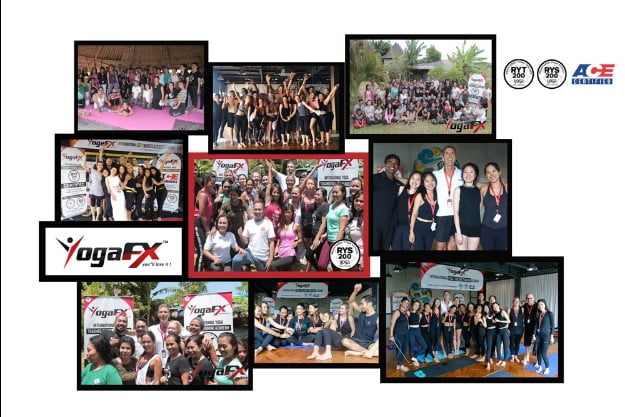 ALSO INCLUDED………..
Bikram & Ashtanga Yoga Sequence Worksheet
Graduate with THREE Yoga

FX

International Certifications –

Bikram Yoga Certifications

 –

Yoga Alliance

RYT 200 Hours and

American Council of Exercise certifications.
Receive your personal Yoga

FX

RYT200 CERTIFIED YOGA TEACHER ID card for easy confirmation to future employers.
Receive an official Yoga

FX

Bag and T-shirt to enhance your training experience and showcase your affiliation with YogaFX.
Yoga

FX

Teachers can Rejoin future Yoga

FX

TTCs as staff opportunities, plus much, much more INCLUDED.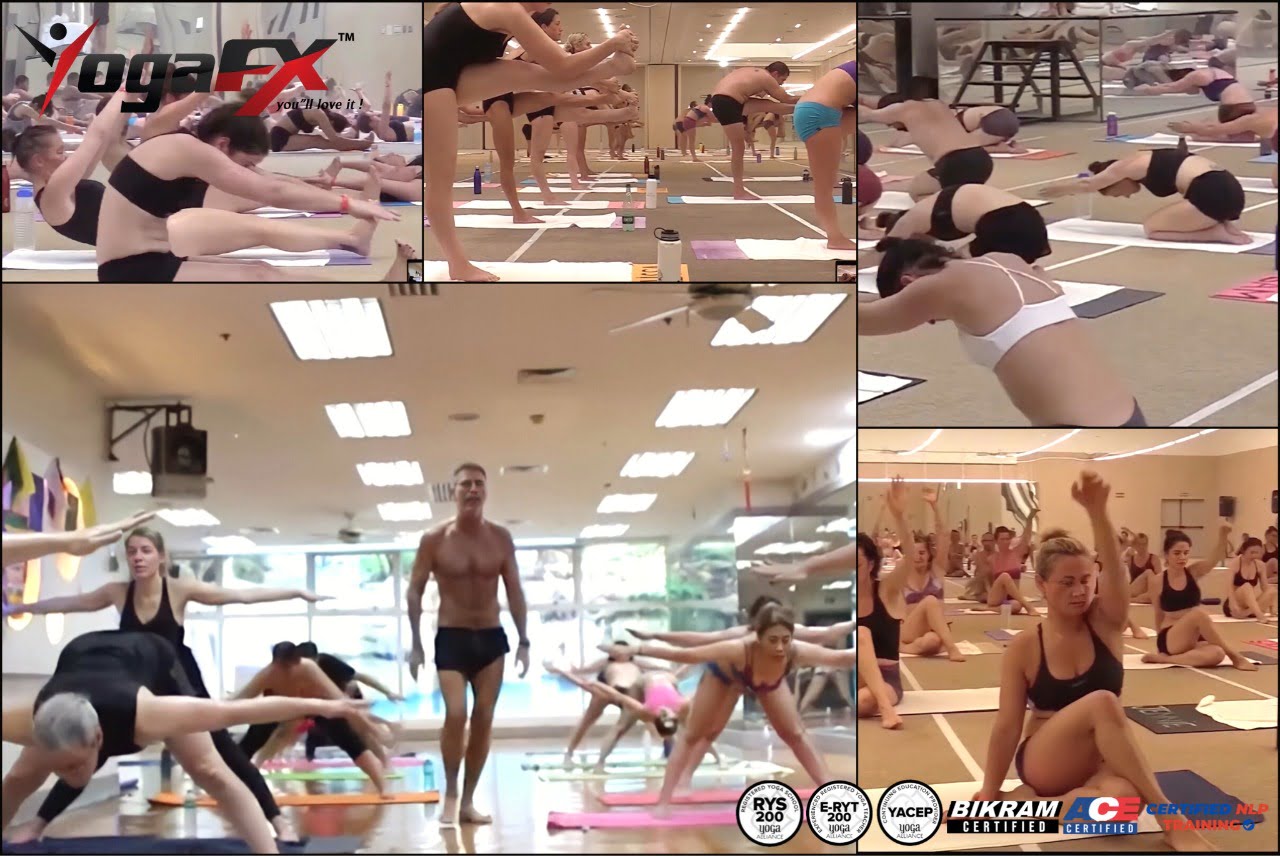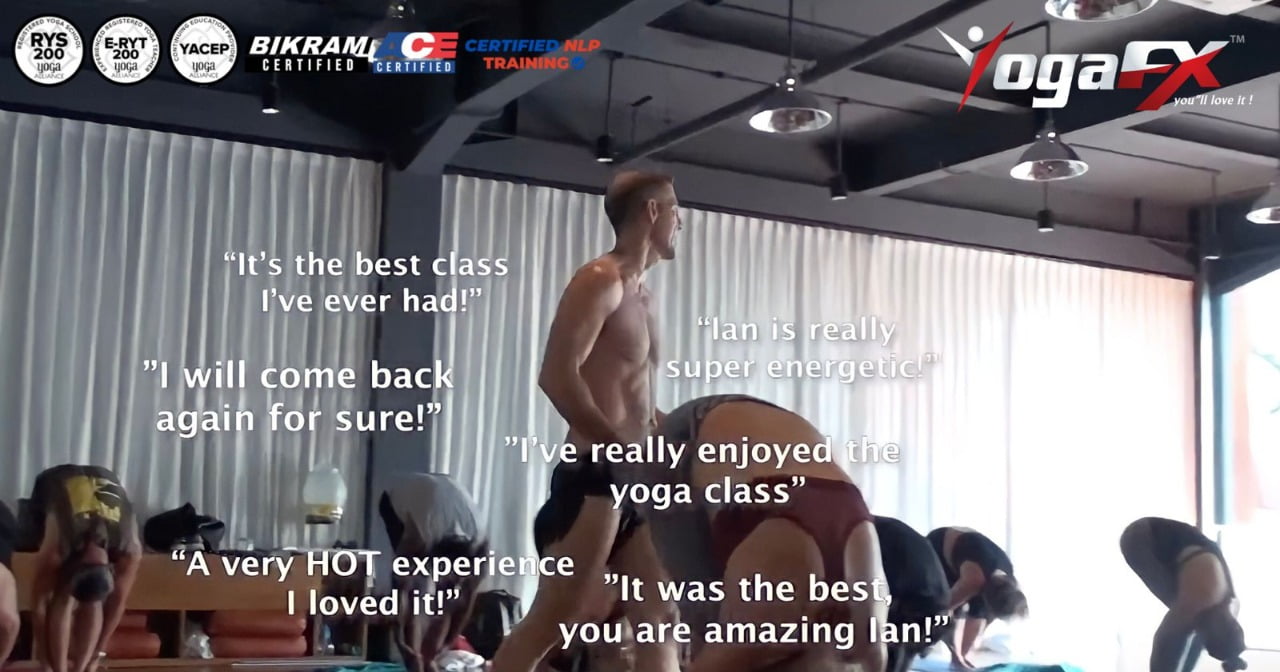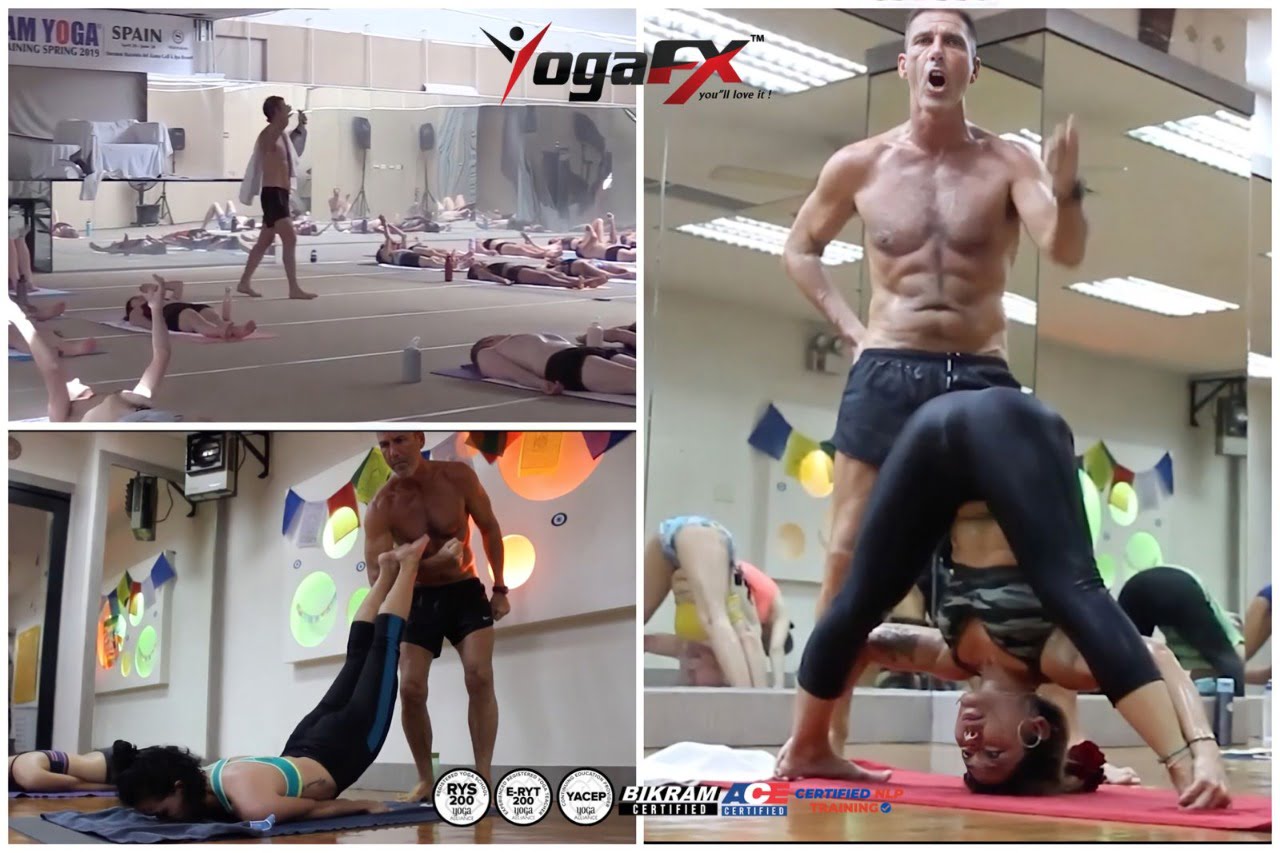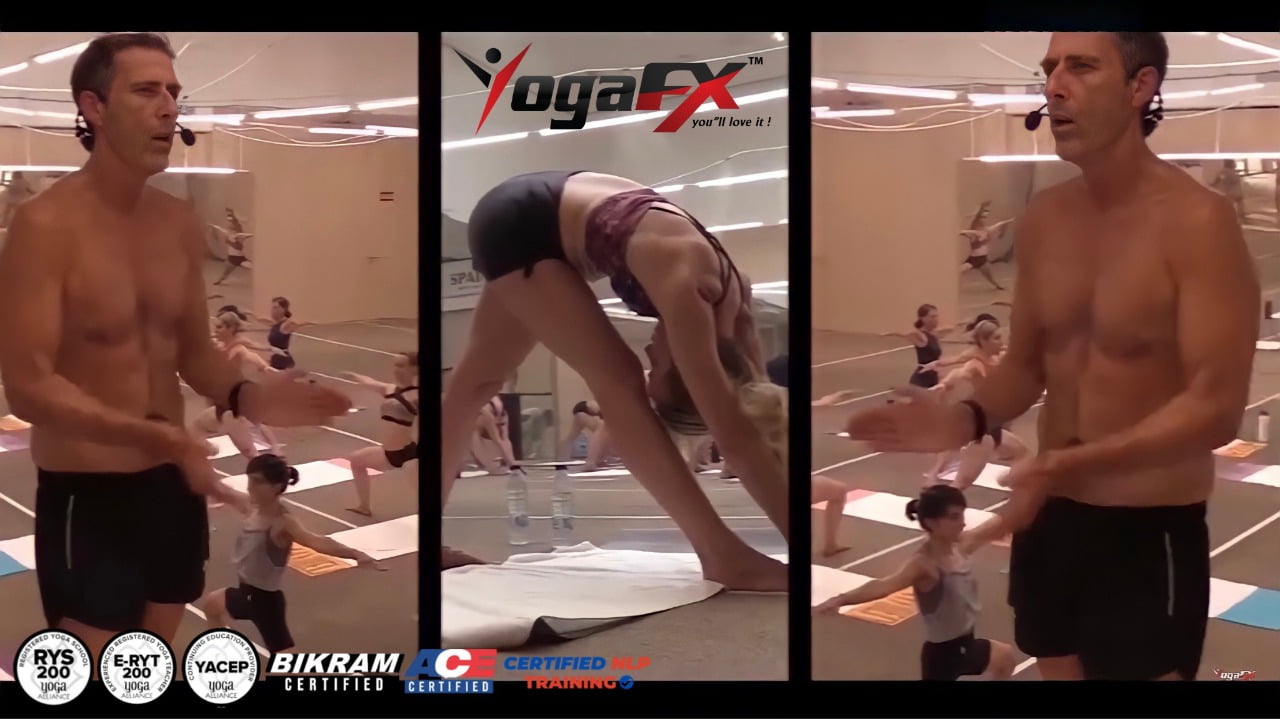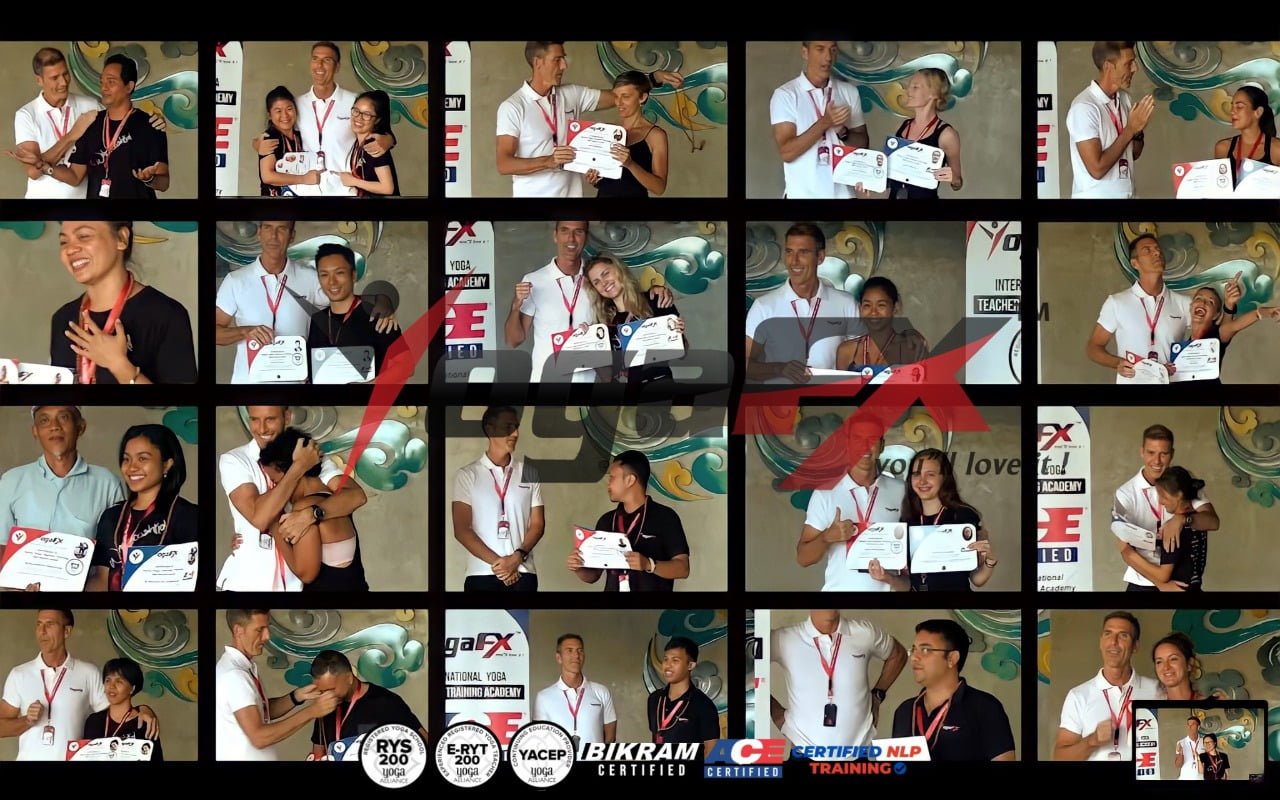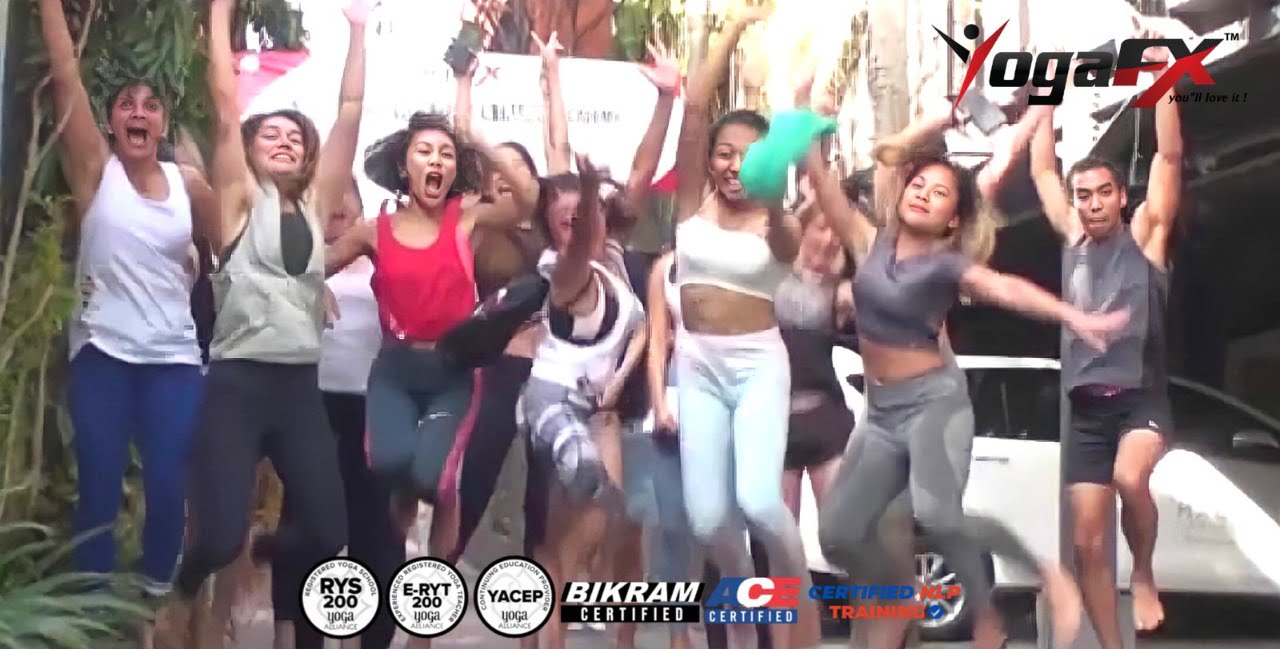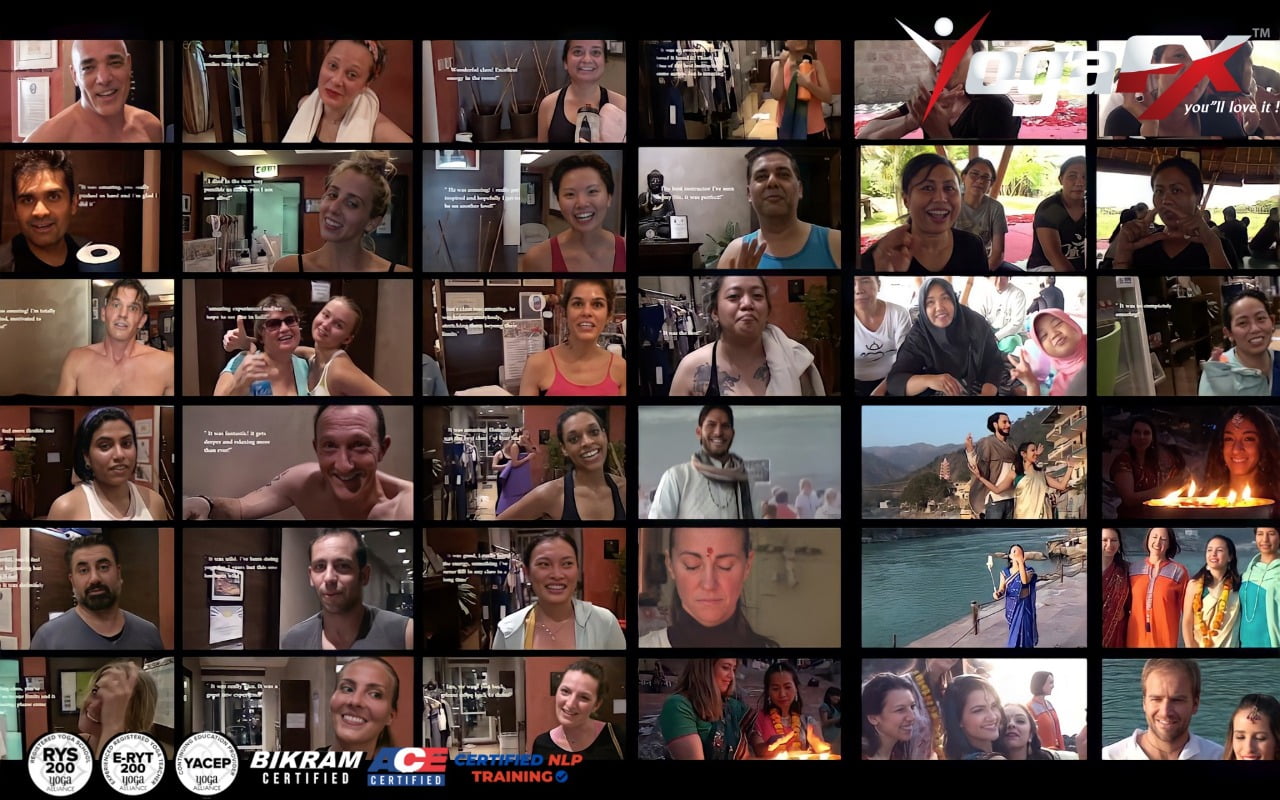 What Do YogaFX Students Say? 5 STAR REVIEWS ⭐⭐⭐⭐⭐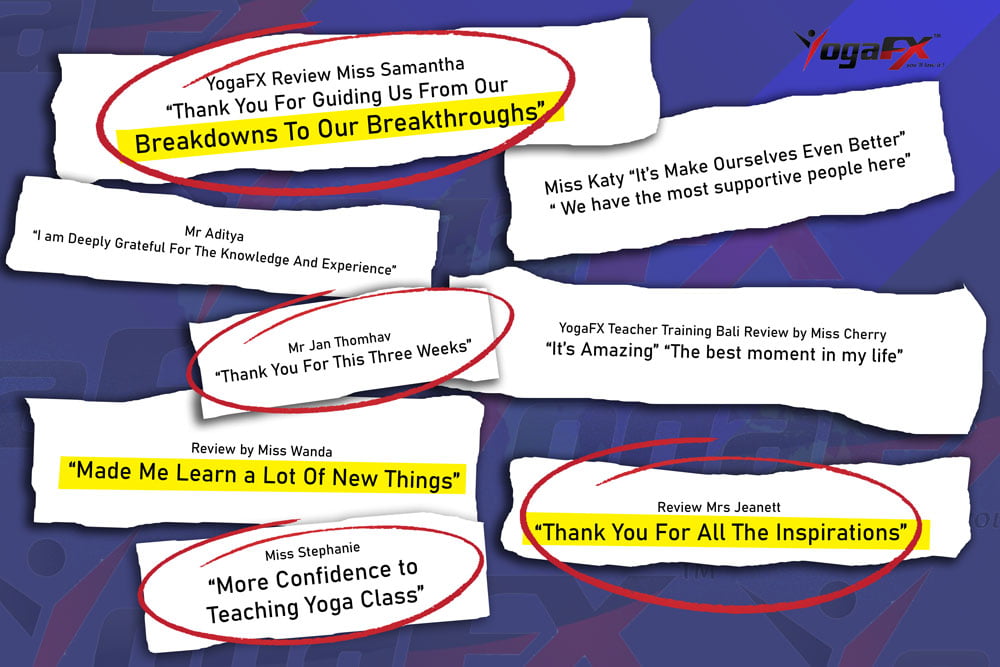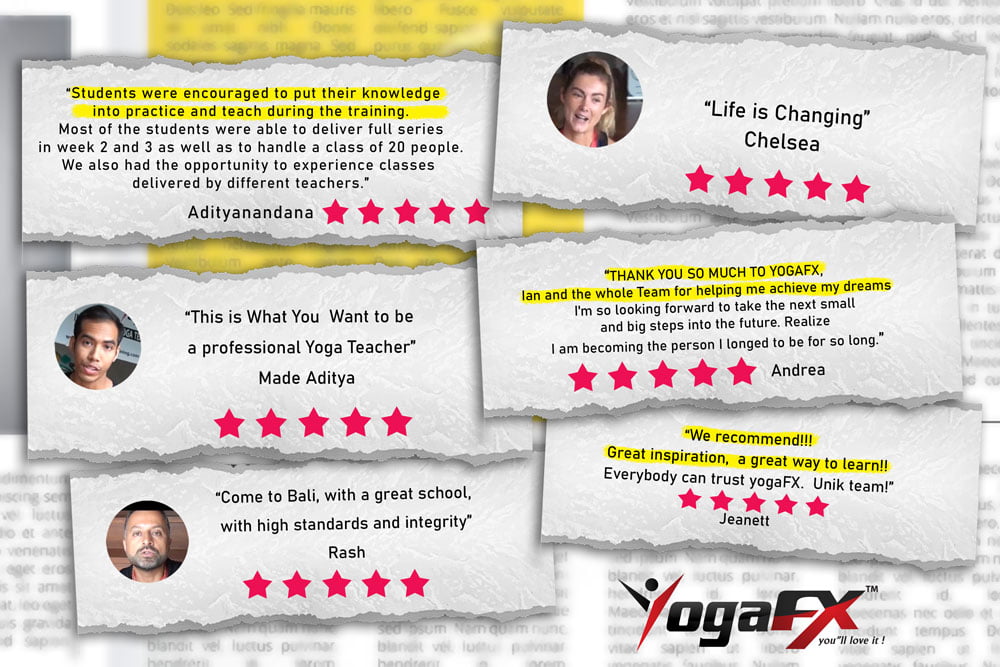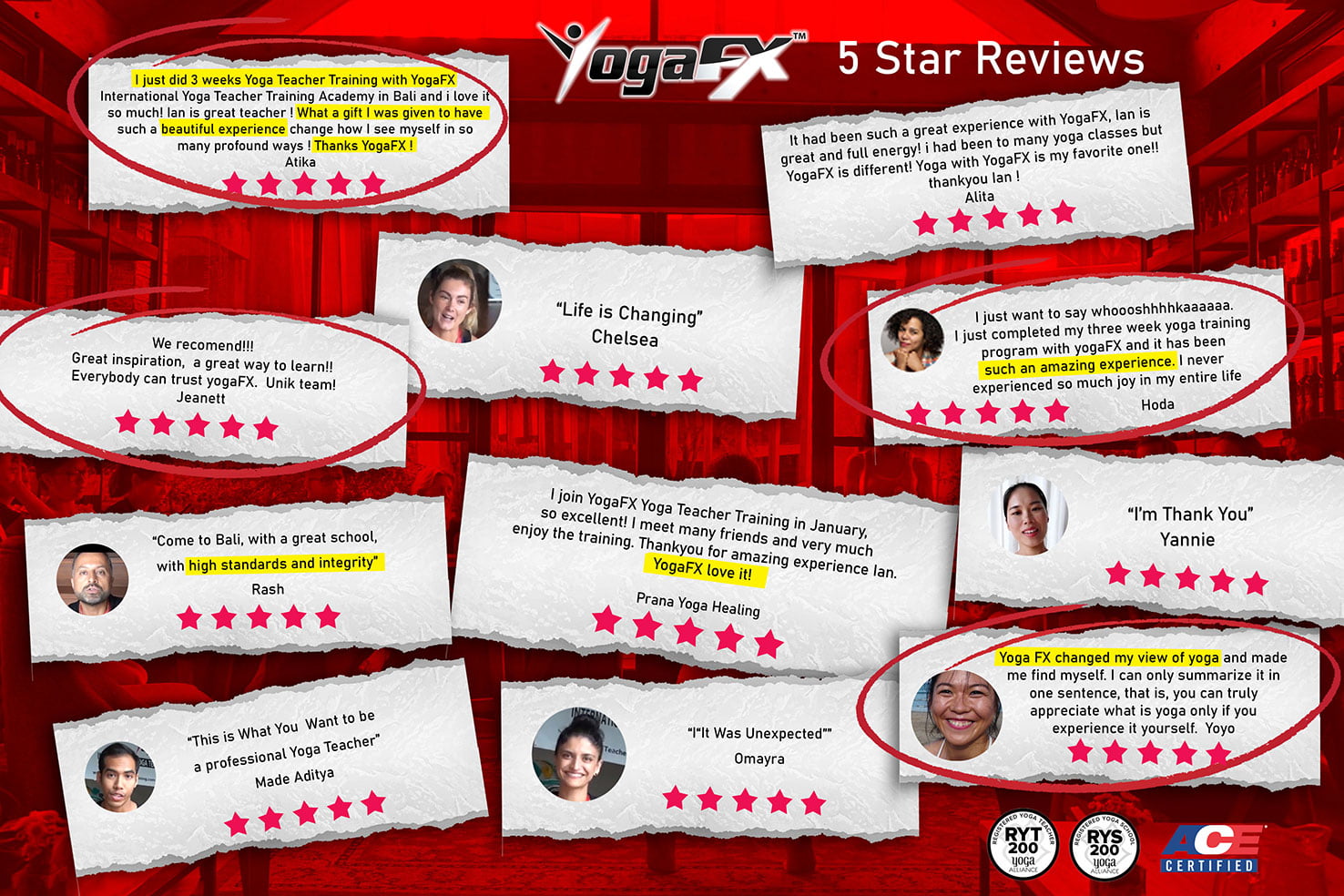 Well-Trained, Professional, and Certified RYT 200 Hour 26 and 2 Bikram Hot Yoga Teachers
are very much in demand now and will be in the future.
Premier Release To All Of Our Enquirers That Qualify For September Early Bird Special Course-Only Price Discounts.
Indonesian ID Holder Bird Course Only Price. Limited to 9 Students (Expires 31 July 2023 or when the 9 spots are filled)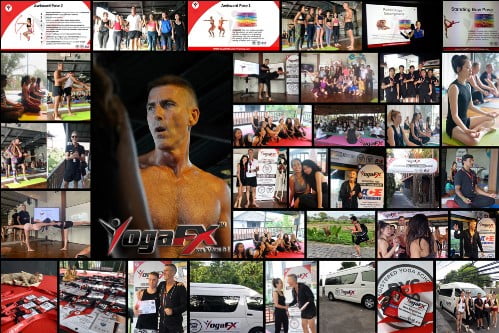 Bikram Yoga Certification Inclusions:
Bikram Yoga Posture Clinics
Two Bikram Classes Every Day
Yoga

FX

Class Sport Bag & T-Shirt
26 and 2 Yoga Dialogue Mentoring
3 International Yoga Teaching Certifications
Exclusive Yoga

FX

Pre-Course Preparation Preview
26 and 2 Bikram Yoga Dialogue Portable Companion
Plus More….
Express Your Interest To Become a Bikram Yoga Teacher
Save Time & Money
Once In Lifetime Opportunity
Dynamic Interactive Lectures
Real Bikram Teaching Experience
International Bikram Hot Yoga Opportunities
This Is Your Time ✅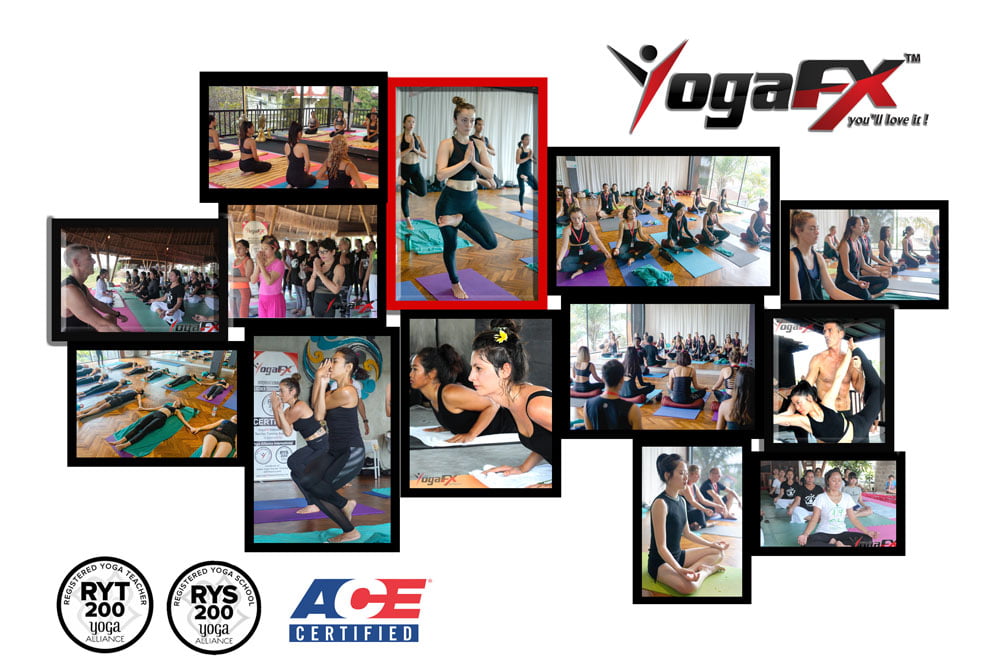 START DATE            : Sat, 16 September 2023
FINISH DATE           : Fri, 29 September 2023
LOCATION               : Seminyak, Bali
EARLY BIRD PRICE :$1999* until 31 July '23
NORMAL PRICE      : $2499
*September Main Event – Only 9 Early Bird Spots Available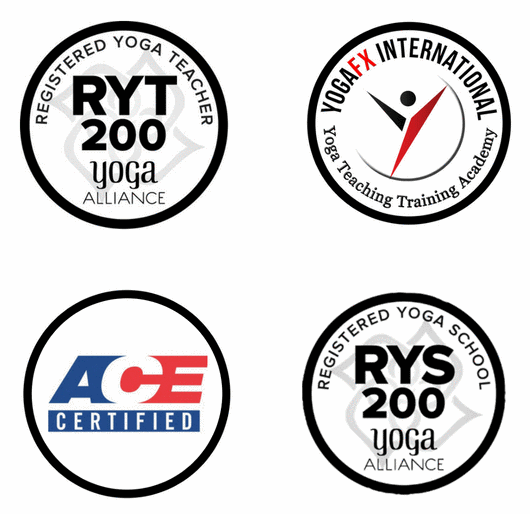 Yoga
FX
Teacher Training Countdown
:
:
: