BALI YOGA TEACHER TRAINING
Bikram – Ashtanga – Vinyasa – Hatha
Becoming a Certified Bikram Yoga Teacher Is a skill you'll carry with you forever, becoming increasingly more confident and more enthusiastic about your chosen career.
You will witness firsthand the amazing support, results, and feedback from your own yoga students and new community. It truly is life changing.
YogaFX reveal their student's biggest Tips and Tricks to be great Yoga Teachers. Successful and timeless Yoga techniques that YogaFX has gathered over 20 years that are responsible for their huge number of graduates and student base.
By the way, each one of these Yoga techniques and skills still works just as well today as anytime in the past. So, how often do you get to hear about (and see) the reasons behind someone's outrageous success?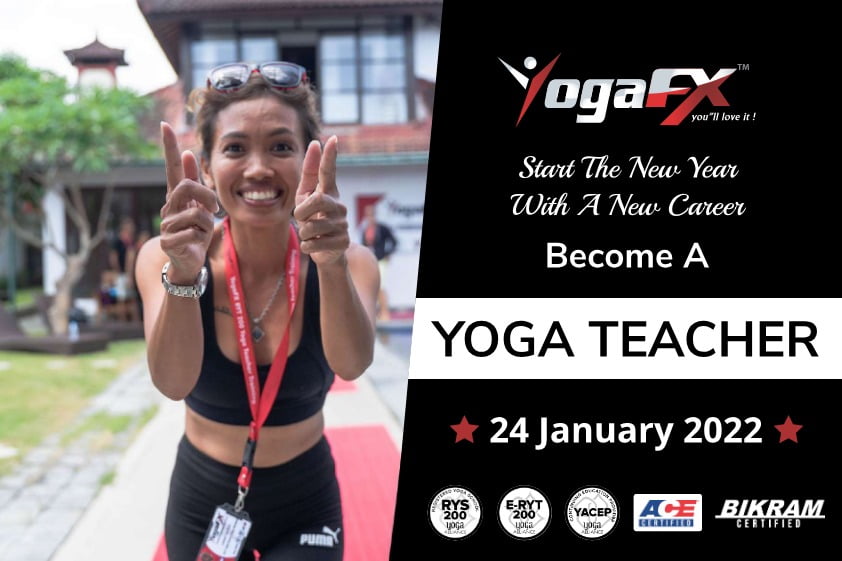 YogaFX Teacher Training Academy has opened doors for many passionate students just like you in starting their professional careers and helped many of these to successfully position themselves as Certified Bikram Yoga Teacher.
You are going to love YogaFX Teacher Training Special Event in Bali. Successful and timeless Bikram Yoga techniques in reality are responsible for a huge student base.
Be a part of the YogaFX Teacher Training success story and start your new career as a Certified Yoga Teacher!
[showmodule id="2833″]
YogaFX Lectures Are Dynamic, Informative, Motivational & Interactive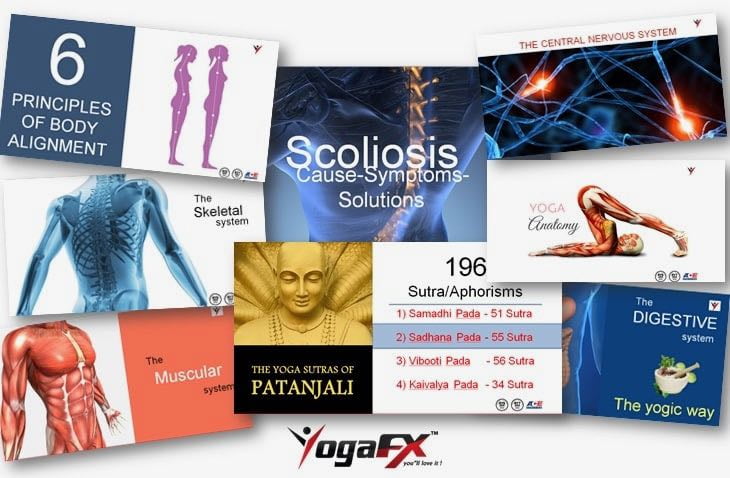 "Just imagine If You Loved Your Job, Enjoyed A Flexible Schedule, Had the Freedom to Travel. Helped People Transform Their Lives through Your Yoga Teaching."
Yoga
FX

Will Teach You the Tips, Tricks, and Techniques FOR THE REAL WORLD✓

YogaFX Lectures Topics covered include Base or Foundation of Poses, Skeletal System, Muscular System, Respiratory System (The Breath Connection), Neuromuscular Coordination, the 8 Limbs of Yoga, the 6 principles of Body Alignment plus much more.

During your YogaFX RYT 200 Hours Yoga Teacher Training in Bali, you will have many opportunities to TEACH YOUR FIRST YOGA CLASS to a real yoga studio full of supportive, loving, enthusiastic yoga students AND a very experienced lead trainers and staff.

Please Also Be Updated That Our Certifications Provides:
Bikram Yoga Certification
Yoga Alliance Certified RYT 200 Hours
Yoga Alliance Syllabus Approved
RYT 200 (Registered Yoga Teacher 200 Hours)
ACE Certified Syllabus (American Council of Exercise Certification)
You will Graduate with 3 International Yoga Teacher Certifications Our JANUARY RYT 200 hours Yoga Teacher Training is a great time to be thinking about your certifications.
In fact, it's right for you if… Enquire Now & Receive:
Be the first in line to grab your spot once we are open enrollments
A 100% Money-Back Guarantee
Receive Your Exclusive YogaFX Pre-Course Preparation to help you fully prepare before Course Start.
And there is much much more. For example our Bikram Yoga Teacher Training Posture Clinics & Exercises also Includes:
Sequencing
First-timers
Class set up
Late arrivals
Demonstrations
Anatomy & physiology
Teaching methodology
Body language-only teaching
Verbal dialogue only teaching
Pose names (English & Sanskrit)
Room management/time management
Verbal instruction & pose queuing dialogue
Physical actions queues/vocabulary of yoga movement
How to teach 45, 60, 75, 90-minute classes with ease and flexibility.
[showmodule id="2833″]
Meet Some of Our YogaFX International Yoga Teachers
This All Sounds Fantastic But What Do Yoga

FX

Students Say?
 5 STAR REVIEWS ?????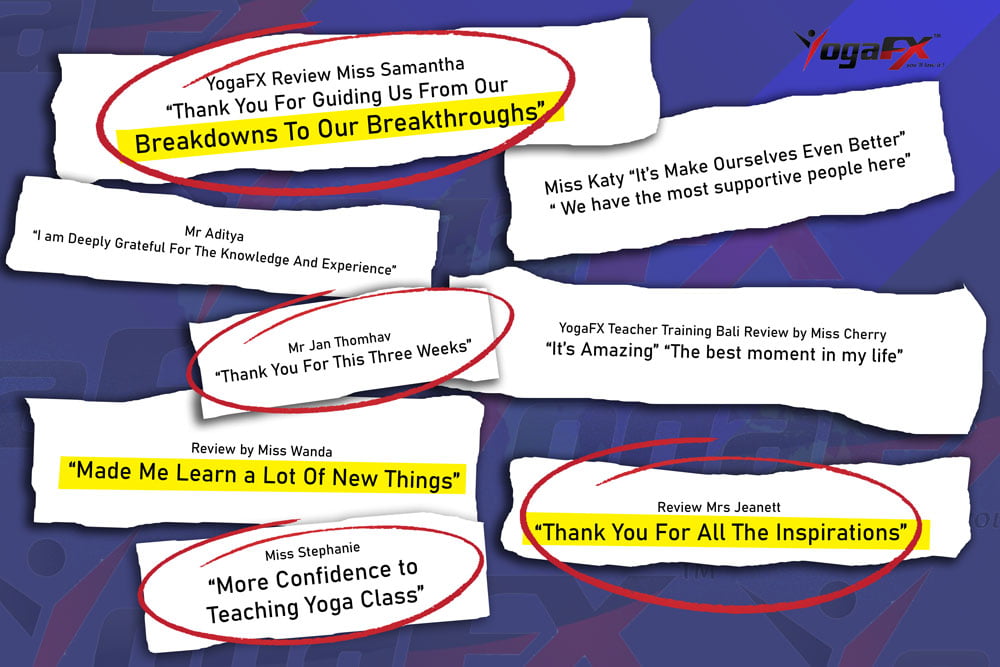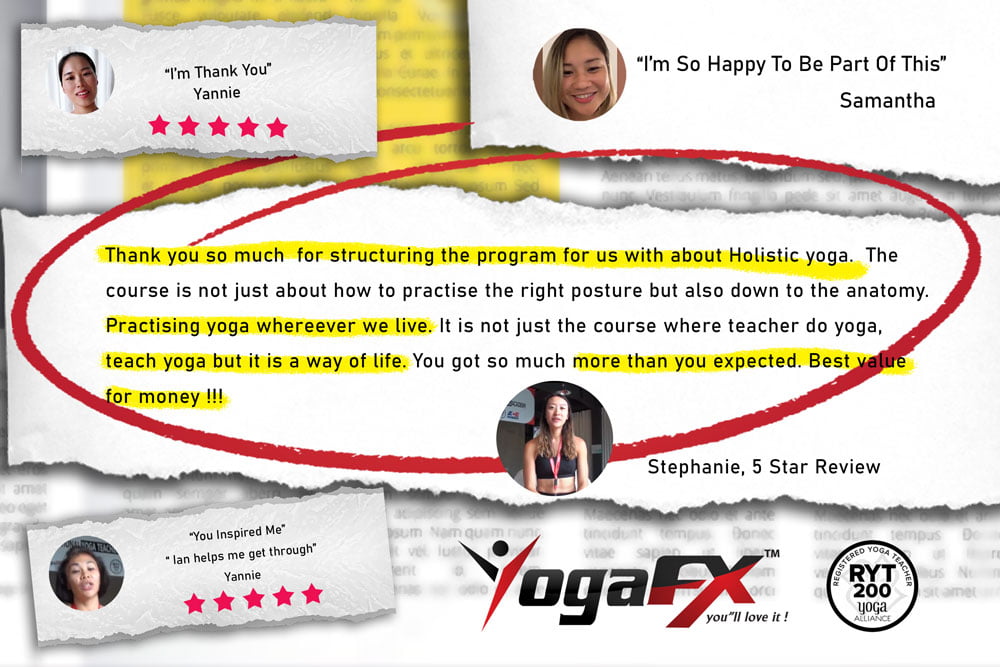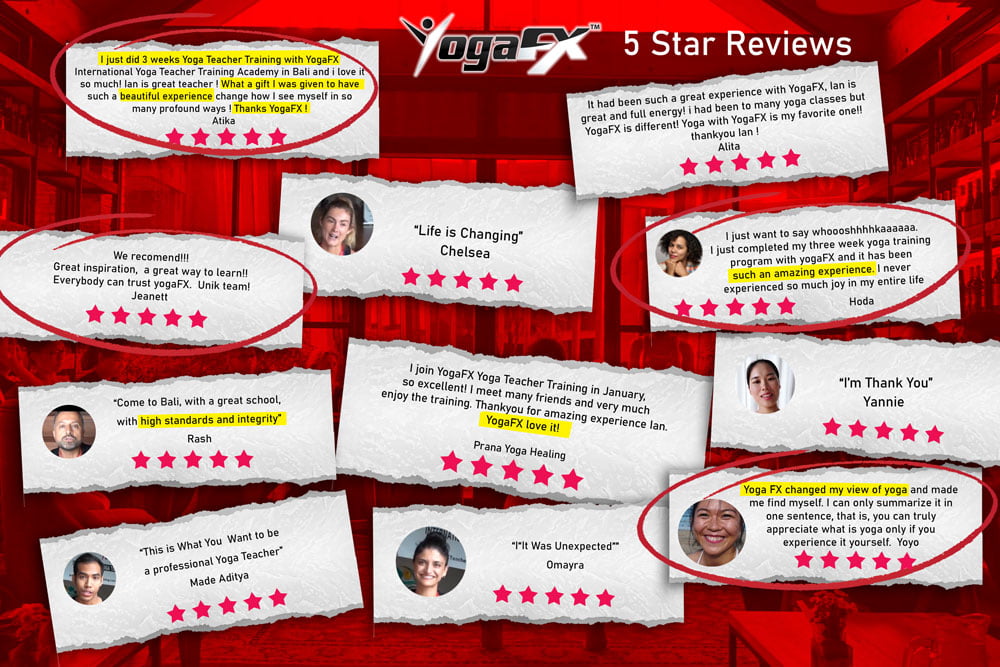 We can relax and at our YogaFX Graduation Dinner After Graduation (30 sec).
THE DOOR ARE OPEN
We have received many direct emails from students worried that they might miss out on a spot for our Bikram Yoga Teacher Training Special Events in Bali.
In fact, we have had 4 local girls turn up at our Yoga studio in Bali asking about the KTP Holder Price Guarantee and wanting to pay a deposit there and then.
This has got us thinking that there are probably a few of you possibly would like to FAST-TRACK your enrollment and reserve a spot as soon as possible to not miss out… Great Idea.
In order to fast-track your enrollment, you must first be on our Priority List to be fair to everyone.
Remember, being on our Priority List qualifies you to be the first in line to grab your spots for our exclusive Bikram Yoga Teacher Training Special Event and Guarantees Your Course.
We believe, Yoga students who strive to start a career as Yoga Teachers deserve an Easier and Quicker way to get the right professional qualifications. Without spending thousands of dollars.
You won't have to devote 9 weeks away from your job, family, and friends to become a graduate of the best Bikram Yoga Teacher Training.
We are so confident that you'll love The World's Most Popular Yoga Sequence will make positive changes in your life, we are proud to offer:
Exclusively for you
Bikram Yoga Teacher Training Bali
KTP Promo Discount
Monday, 24th January 2022 to Friday, 11th February 2022
Main Event Course Only Price:
Normal: Rp28.990.000
Early Bird: Rp19.990.000
KTP Promo Discount
Rp9.990.000
10 Spots Available at This Price!
[showmodule id="2833″]

A Complete One Stop Destination for All Your Yoga Teacher Training Requirements
Opportunities like this don't come along all that often.
This will be one of the most memorable experiences of your life.
Plenty of time to plan your Schedule and start work on our Exclusive Pre-Course Preparation.  There will be only 10 spots available, and we are thrilled to have 7 Enrollments already.
I hope you can join us as our January Event will be our last event at these great prices,  as we prepare for 2022.
And if all the above is not enough to get you there, nothing will.
YogaFX Bikram Yoga Teacher Training is not only learning about how to teach Yoga.
It is about connecting with the Philosophy of Yoga and Demonstrating This Yoga Philosophy through your teaching. Mind Body Spirit. Don't miss our YogaFX Main Event in January!
Yoga
FX

January Course Only price cannot be repeated and will rise soon.

Exclusively for you

Enquire Today – And get your Early Bird Price Promo Discount for KTP Holder

[showmodule id="2858″]