Are you ready to dive into the exhilarating world of hot yoga? Imagine practicing yoga in a heated room, surrounded by the stunning landscapes of Bali, while immersing yourself in a transformative experience that goes beyond physical exercise. Welcome to the Yoga Instructor Course in Bali, where the ancient practice of hot yoga takes center stage. In this comprehensive training program, you will embark on a life-changing journey, deepening your practice, and unlocking your inner potential. Led by experienced instructors, including the esteemed Mr. Ian, this course offers the opportunity to become a certified hot yoga teacher and join the global community of passionate yogis. Get ready to ignite your passion for yoga and discover the countless benefits of the 26 and 2 yoga series, also known as Bikram Yoga.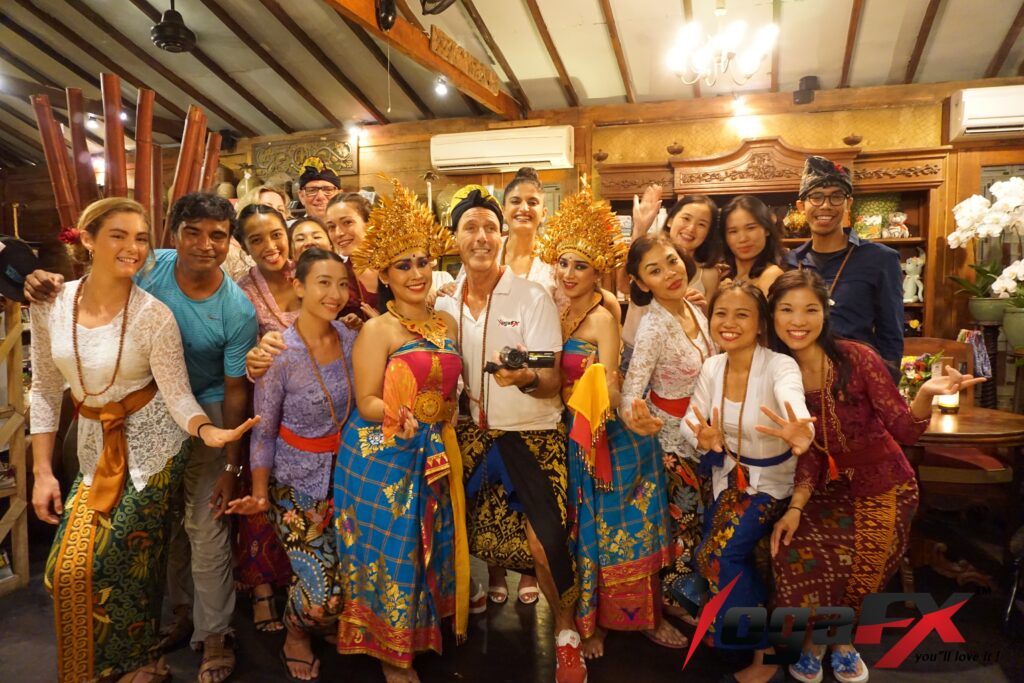 The Basics of Hot Yoga
Hot yoga, often referred to as Bikram Yoga, traces its origins back to the teachings of Bikram Choudhury. This style of yoga consists of a series of 26 postures and 2 breathing exercises, designed to be practiced in a heated room. The elevated temperature enhances flexibility, detoxification, and cardiovascular conditioning, leading to a deeper and more intense yoga practice. By combining specific postures, controlled breathing, and the power of heat, hot yoga offers a unique opportunity to cleanse the body, calm the mind, and cultivate inner strength.
"Respond To Your Plan Failure To Believe In Your Plan"
Exploring the Yoga Instructor Course in Bali
The Yoga Instructor Course in Bali is a transformative program that takes place in one of the world's most renowned yoga and wellness destinations. The course is designed to guide participants on a journey of self-discovery and professional development, providing them with the necessary tools and knowledge to become confident and skilled hot yoga teachers.
Led by Hot Yoga Master Mr. Ian and you will discover the best Bikram Yoga Teaching Tips, Tricks, and Techniques that have been perfected by Mr. Ian from Teaching Hot Yoga for 1000's of hours around the world. (USA, China, Spain, Bali, Thailand, Dubai, UK, India, Australia, Russia plus plus) a highly experienced and respected yoga instructor, this training program covers a wide range of topics, including asana practice, anatomy and alignment, teaching methodology, and yogic philosophy. With an emphasis on both theoretical understanding and practical application, participants will graduate with a deep understanding of hot yoga and the ability to guide others through this transformative practice.
The Transformational Journey
Participating in the Yoga Instructor Course in Bali goes beyond learning the physical postures of hot yoga; it offers a truly transformational experience. As you dive deeper into your practice, you will discover newfound strength, flexibility, and mental clarity. Through the support of a nurturing community, you will explore your own personal growth and embark on a journey of self-discovery. Previous participants have reported significant positive changes in their lives, both on and off the mat. The immersive nature of the course, combined with the serene environment of Bali, creates an ideal setting for transformation and self-reflection.
Practical Information and Logistics
The Yoga Instructor Course in Bali typically spans several weeks, allowing for in-depth learning and practice. Accommodation options are available, ranging from shared rooms to private villas, ensuring participants have a comfortable and peaceful space to rest and rejuvenate. To enroll in the course, participants should have a dedicated yoga practice and a desire to deepen their understanding of hot yoga. It is recommended to come prepared with an open mind, a willingness to learn, and a passion for yoga.
Why Choose Bali for Your Hot Yoga Teacher Training
Bali has long been renowned as a mecca for yoga enthusiasts from around the world. The island's natural beauty, tranquil atmosphere, and spiritual traditions make it an ideal setting for a transformative yoga journey. Bali's vibrant yoga community welcomes individuals of all levels, fostering a supportive and inclusive environment for personal and professional growth. Beyond the training program, Bali offers an array of attractions and activities. Then allowing participants to immerse themselves in the island's rich culture, explore breathtaking landscapes, and indulge in nourishing cuisine.
Conclusion
YogaFX International Yoga Teaching Academy is a Registered Yoga School (RYS) with Yoga Alliance. Then which designates our YogaFX Yoga Teacher Training Program as one which follows Yoga Alliance's standards
Learn how to teach The World's Most Popular Yoga Sequence Bikram Yoga in Just 14 Days. We are very excited to invite you to join our Unique Bikram Yoga Teacher Training Event Bali. Then It will provide you our student the opportunity to save time and money. This will means that you will be able to complete a Pre-Course Preparation Online prior to arriving in Bali. When you arrive in Bali for just 15 Days you will then complete the Bikram Yoga Teacher Training Posture Clinics
This will provide you with Real Life Practical Teaching Experience.
Are you ready to take the next step in your yoga journey and become a certified hot yoga instructor? The Yoga Instructor Course in Bali. Led by Mr Ian and offered through the YogaFX International Yoga Teacher Training Academy. Then is your gateway to a transformative experience. Unlock the power of hot yoga. Then embrace the 26 and 2 series. And embark on a journey that will deepen your practice, expand your knowledge, and ignite your passion for yoga. Join the thriving yoga community in Bali and discover the endless possibilities that await. Enrol today and let the transformative magic of hot yoga unfold in your life.